Will America ever be great Again? Not if we continue to allow hypocrisy, double standards, and political correctness get in the way.
In order to do that, we have to start with our juvenile and domestic courts. We say this respectfully, but in our humble opinion, our system is flawed, and can be improved.
This article is on why we need equality in the courts, treat people more fairly, and treat parental alienation like every other form of child abuse.
Here's why:
On the Basis of Sex
Recently, I had the opportunity to watch the movie "On the basis of sex" based on the life of Supreme Court Justice Ruth Bader Ginsburg. Her story and passion for justice is an example for many to follow. 
Surprisingly enough, what stuck out to me the most was that her first huge case. One in which she advocated for equality before the Supreme Court. Was not for a woman, but for a man. She got it back then, and certainly still gets it today. 
I know it's hard to believe but, there is still gender inequality and discrimination in our country today.
There is a double standard in our juvenile and domestic relations courts.
It's more of a quadruple standard and it sickens me because so many people's lives are impacted…Both children and parents.
A Day in Federal Court
Recently I had the privilege of attending a federal court hearing as an intern for the organization I work for. And I was totally blown away on how the judges handled matters before them, and treated the people in their courtroom. 
The judges treated people with respect and dignity.
Both male…and female.
These were people who had been charged with and convicted of some pretty serious crimes, such as heroin drug trafficking and other major felonies.
They were in a court-ordered drug treatment program instead of jail. Despite even being convicted of those crimes, they still had some sort of visitation or custody of their children. 
So, after the hearing concluded, the judges personally got off the stand, went down onto the courtroom floor, and shook their hands and congratulated them for making progress in their recovery from drug addiction.
An example for many other judges to follow. 
An example of treating people with a true sense of compassion,  understanding, and grace.
They Aren't the Only Ones
In the past few days there's been  a lot of talk about how Judge Tammy Kemp, got off of her bench, went onto the court room floor, and hugged a convicted murderer, also giving her a Bible. ( Video)
So I ask myself?
If a Judge can treat a convicted murderer that way.  Why can't a family court judge treat a  dad or father simply trying to be a parent and more involved in their children's lives?
To be treated with just a little bit of respect or dignity?
Some…would even say just "treat me like a human being."
After all, most dads just want to be able to see and spend time with their child as any caring parent desires.
Wouldn't you want the same?
Then, the judges asked them questions about how their families were doing and encouraged them to continue the way forward to a better life.
 I wonder? How this type of care and compassion would change if it were to be applied to our family courtrooms?
How much more could we see our families and children grow up in a healthy environment and thrive?
Helping the child by helping the parents work together and treated fairly instead of pitted against each other with the winner take all mentality or treated unjustly?
The Double Standard
The double standard is that in our juvenile and domestic courts, men and dads are discriminated on a daily basis.
For example, a mom can miss a dozen court-ordered visits, two dozen, or even more and not even get a slap on the wrist?
However, a dad, if he were to miss one, two-child, or even a handful of child support payments, can and is often sent to jail, or further reprimanded and further denied time with his child?
Again, we ask this respectfully. Is that In the best interest of the child? 
Or if a dad, makes a single poor decision, says the wrong thing in an email, text, or even looks the wrong way, he gets the book thrown at him or ruled against him as if he's supposed to be perfect?
 Dads, just like moms, are not perfect. We ALL make mistakes…
The majority of dads already just get every other weekends if that with their child and has to pay outrageous child support payments. Then they are denied basic rights and treated unequally. 
One would think that it would  be the other way around with all of the fatherless home statistics?
One would think that an organization that puts "the best interests of the child " truly at heart would see it the other way…
Or
Or, one would think a judge might ask?
How can we help this man ( if he's having issues) on how to get his life together and do everything possible to help and encourage this dad to be a positive and active role in the child's life?
Not further degrade, punish, or distant him from his child.
A child who's already probably wondering "where's daddy?"
Again, I ask? How is it in a child's best interest of the child, for a dad ( or mom), who simply wants to be a more active parent, be denied parenting time, with them time, after time , after time…
Dads
A lot of  dads and men in general, have a hard enough time just making ends meet and keeping a roof over their heads. Not to mention taking care of what's left of their life or family after a divorce.
Then they are forced to fork out thousands, if not 10's of thousands of dollars in child support, attorney fees. ( not that we're against attorneys), and sometimes other legal costs.
Most Dads
Most dads, Fighting it out year after year in court,   JUST for the basic rights that all parents have, and that is time with their children.
Again, we ask? How is this in the best interest of the child?
Virtually ALL of this money could and should be spent towards the child and their well being and future.
This could be easily prevented or at least curbed when courts honor and treat all court orders fairly and consistently. For all moms, and dads.
This means holding moms accountable for missing court ordered visits just as if a dad were to miss a child support payment and vice versa.
But far too often this money is just spent on excessive and frivolous litigation. Instead of towards the child and their well being. 
It's no wonder as to why so many dads simply walk away
It's no wonder why so many good dads are forced to simply walk away from their children.
It's almost become a daily event that some dad can not take the emotional anguish of not only getting to see their child, but being treated as an outcast. 
Far too often, some dads, tragically , go as far as even committing suicide because of this very thing we are speaking about.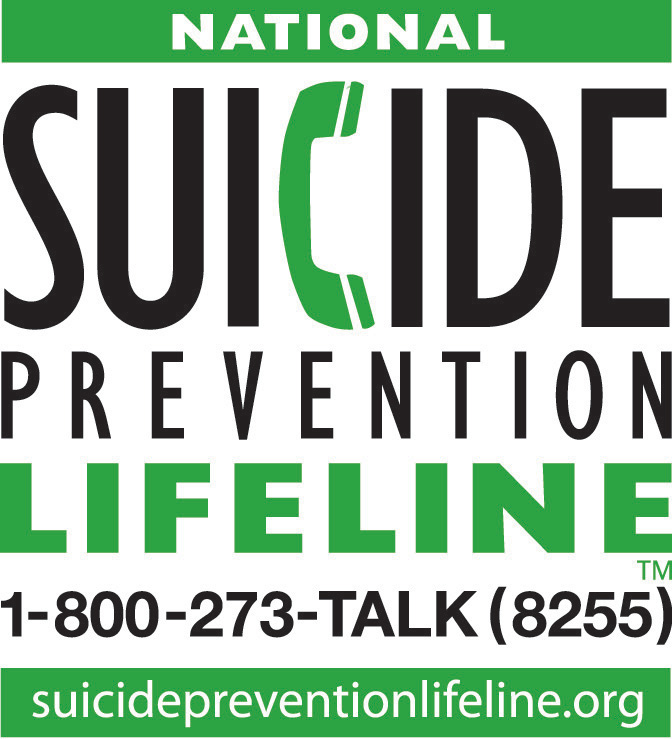 They don't have the money to continue to fight in court, then add on the double standards of simply not being allowed to see their child on a regular basis,  even when there is a court order. 
For a child to grow up without a parent because they decided to simply walk away or commit suicide because they are denied all basic rights to see their very own children and treated unfairly?
So again, we ask this respectfully,  Is this in the best interest of the child?
Moms
When a mom fails to abide by a court order and withholds visitation, the father can't do a single thing about it. Even if they can afford an attorney.
Most show causes are typically just thrown out anyways. From personal experience, I've witnessed this happen over 100 times.
So, they've done all they can do, spent every last dollar to their name, are completely emotionally drained, and not even  treated like a human being. It's no wonder one would think to themselves what's the point?
Again we ask? Is it in a child's best interest?
Or how it is in a child's best interest to not see the other parent, time after time, when there is a court order and the other parent hasn't done anything wrong?
Equality?
Is that equality?
If we're going to hold parents accountable for their actions, then please do so in a way that is consistent, fair and most importantly, in the true best interest of the child.
I know on most state guidelines for custody. The law says that the state's don't make any presumption based on gender about who shall have custody. After what I've witnessed for the last 9 years, you can't convince me that's true or otherwise.
We are all humans
We're all human and make mistakes. We're not talking about people who actually commit child abuse.
 Talking about a single act of not co-parenting or failing to notify the courts of a relocation out of necessity are just two examples of how or an excuse to rule against a dad. 
To be honest I'm not sure why most family court judges see it this way. From personal experience, it's as if most family court judges are just looking for one single thing to use against a dad. Just one. 
One word, one email…just one mistake.
A Child's Best Interest?
Is it in a child's best interest to be taught that another person is their mom or dad when the real parent is or has been fighting to be in their children's lives since or before their  birth?
It's one thing if the other parent is deceased or is no longer in the child's life indefinitely. We're not talking about that.
We are talking about when a mom ( or dad) is dating or remarries and the stepparent is in the picture. 
Don't get me wrong, stepparents can and do play an important role in a child's upbringing. In fact, they can play a huge role and we're not discounting that.
But when one goes as far as to teach or wants to be called "mom" or "dad' out of spite or selfish reasons. That is not healthy for the child. It causes them a-lot of confusion, and in our opinion, a lot of psychological damage.
Consider Your Children…
 Now think about your child or children for a  moment.
Think about if someone else told them that they were your child's "mom" or "dad"… Rather than you!??
When you have been right there in their lives from the very beginning? 
Fighting to be a good dad or mom to your child. And then someone else other than his or her biological mother or father influences them to call them "mommy" or "daddy"? 
Is that in a child's best interest?
Would you be OK with someone teaching your child that?
The answer is no. So why then is it OK for another man or woman who is not their mom or dad to be allowed to call them that? 
Parental Alienation and Child Abuse
Practically everyone knows or at least should know the facts that 1 in 4 girls and 1 in 6 boys are sexually assaulted by the age of 18. That in and of itself is mind-boggling. 
As a victim of childhood sexual abuse for 7 years by a 4 time convicted sex offender, I can not tell you how seriously I take child abuse.
In fact, there is nothing more serious than that when it comes to a child.
It wasn't until I became a parent myself and truly realized as to just how serious of what had happened sunk in. After realizing this and turning in the abuser and the police pressing charges.
 I endeavored to become a child advocate and to have a career in the judicial field.
To be an advocate for true victims of child abuse and was even attending a local community college when one day right out of the blue I was falsely accused of abuse.
This cycle of false allegations continued for 7 years including multiple restraining orders. Not only against myself, but my wife. An experience many other fathers and parents face in our family courtrooms.
The Motto
The motto for advocating was Proverbs 31:8." To speak up for the ones who have no voice."
 And after experiencing what I went through for the past 7 years, I have realized that there are a lot  more than just children who have no voice in our court systems, and that is men, dads, and alienated parents. Often simply, just wanting to be a good parent and apart of and involved in their children's lives.
So, after spending the next several years fighting not only to clear my name. But experienced first hand what I'm telling you today. Is not just what I went through, but what thousands of dads and other parents go through on a daily basis. 
I really wonder if anyone really cares about our children?
Why Parental Alienation is Child Abuse and Should be Punishable by Law
You see, as a young child at the age of 7 years old.
I vividly remember my abuser telling me one sentence that kept me in so much fear, that it impacted the next 15 years of my life.
One sentence, that led me to a life of fear, substance abuse, depression, anxiety, and panic attacks. Just to name a few. 
Those words were as simple as "Don't tell anyone or I'll go to jail for a really long time." 
So, I literally can not fathom how much more harm it cause's a child emotionally, to be taught to not love or show affection to another parent?
I literally, can not imagine how much more damage this is causing to a child. And it concerns me so much seeing this happen to a child we know personally.
In my opinion,  the issues I had to face growing up and into adulthood pale in comparison to the issues she is going to have to deal with for the rest of her childhood, and later on in life.
How much fear or influence do you think it must take to instill into a little child to not even call her father "dad" or "daddy"?  
How much fear as to not even say "I love you" back when a father  who has done nothing to cause a child to respond that way? 
A child's mind is still apart of their body and should not be touched, harmed, or manipulated in any way.
This means physically, sexually and emotionally.
Instilling fear into an innocent child, coaching and coercing them what to say, or instructing them to spy on the other parent is pure evil, and certainly not in the best interests of the child.
And these, are just a few of the many signs and examples of parental alienation. 
 We are talking about a child here. How much more do you think this type of manipulation of their mind and emotions impacts them? 
The Voice of a Child
So, as a victim of child abuse for 7 years. I'm telling you that when a parent tells or influences an innocent child.
To not love or show affection to their mom or dad without cause,  it just as equally as damaging, if not more. 
The Word of God states  that fear has torment. If you knew a child was physically being tormented, how fast would one act to prevent it? 
The answer is you would stop it immediately. Quicker than 911.
That's why parental alienation is a child protective issue and not a custody issue!
Or maybe it's just me?? Maybe I have higher standards for protecting children than the state's do?
So, if we really care about our children and the well being of parents. Pass the laws and take the action needed  to protect our children and families from this form of child abuse known as parental alienation.
I'm not saying all dads are good, nor am I saying all moms are bad. Or vice versa.
There is a stark difference when one makes an allegation in good faith, versus bad faith.
People who make allegations in bad faith harms not only the child, but our judicial system.
The resources we need for the actual victims of abuse.
Those who needs those resources and those who needs to have a voice.
Conclusion
Parental alienation should be treated like every other form of child abuse. The impact it has on a child can cause them to live a life of torment, mentally and emotionally.
Potentially for the rest of their lives.
Making false allegations, can for a moment, make it look like the other parent is a bad person.
It can also impact the other parent so badly financially and emotionally, that it takes away from that parent's ability to provide the best and proper care for the child.
A parent,  who actually may just be the better parent in the child's life in the first place. 
In the End
In the end, no one wins. Only a child who is left with a life trying to make sense of a situation in which they did not choose.
A life in which they were forced to be apart of. Just as a victim of physical or sexual abuse.
 M of myself Not because of them. But because of a flawed system that doesn't do enough to protect our children when it applies to this area.
So again, I urge the lawmakers of this country to stand up and put an end to this form of child abuse known as parental alienation. 
Maybe then. Just then, we can make our children great again.
We can make our dads great again.
We can make our families strong again.
And finally, we can truly make the United States of America Great Again. 
"It is easier to build strong children, rather to repair broken men." Fredrick Douglas.